Get your signed "Kaleidoscope" LP!
On June 30th, 2023, Jazzhaus Records will release "Kaleidoscope" along with its vinyl version that includes a printed inner sleeve featuring the lyrics and credits. Upon request, a download code will be provided. Early birds can grab a signed "Kaleidoscope" LP at the pre-order price! The album is being pressed at Deepgrooves, which is known as the greenest Vinyl Pressing Plant on the planet. They strictly follow their Eco Policy to ensure that your Vinyl records are pressed in the most environmentally friendly way possible, while still maintaining the sound quality. Their highly committed team makes sure that they press eco-friendly Vinyl records without any compromise on the sound quality. The LP will be shipped climate-neutral via Sustain.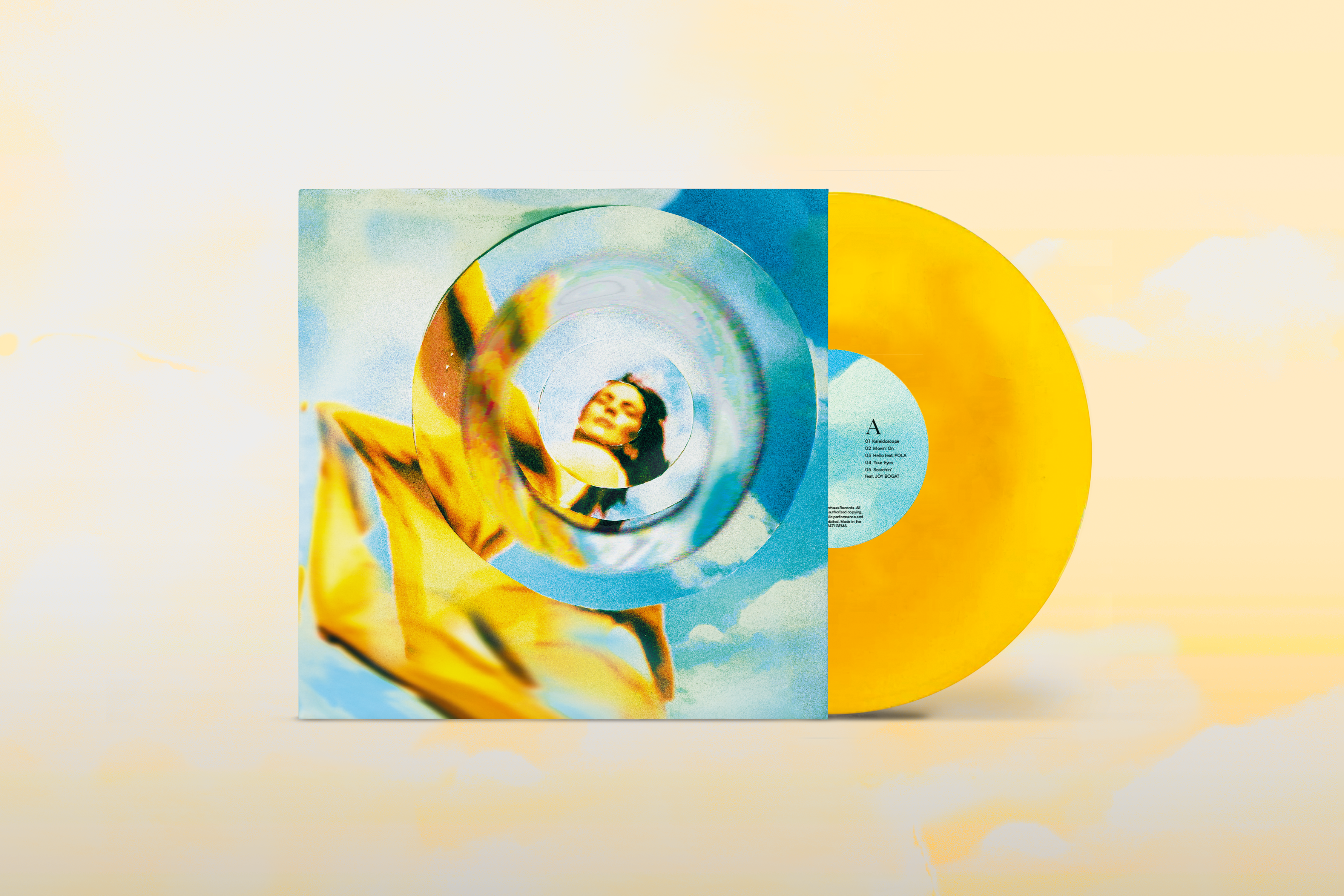 The airy and cheerful song "Hello" by listentojules feat. POLA (May 26th, Jazzhaus Records) serves as the final single release before the launch of their new album "Kaleidoscope". Through the clever integration of brass lines and a children's choir, this soulful and funky indiepop track creates a distinctive atmosphere full of positive vibes and optimism, reminiscent of the smooth vibes of Sade, capturing the groovy summer feel of Corinne Bailey Rae, and reflecting the fresh coolness of Arlo Parks. The track not only serves as a warm greeting and reminder to preserve the childlike lightness within us and to always remain hopeful, but also as a plea for embracing the beauty of life without succumbing to naivety.
The release of "Kaleidoscope" marks another milestone in listentojules' music career and will be available on vinyl on June 30th through Jazzhaus Records. The album is dedicated to the challenges and possibilities of environmentally friendly music production, advocating for sustainability and environmental protection to become central themes.